Trottinghamshire June Meetup (25/06/2022) @ The Playwright 38
June 25, 2022 @ 12:00 pm

-

6:00 pm

BST

Free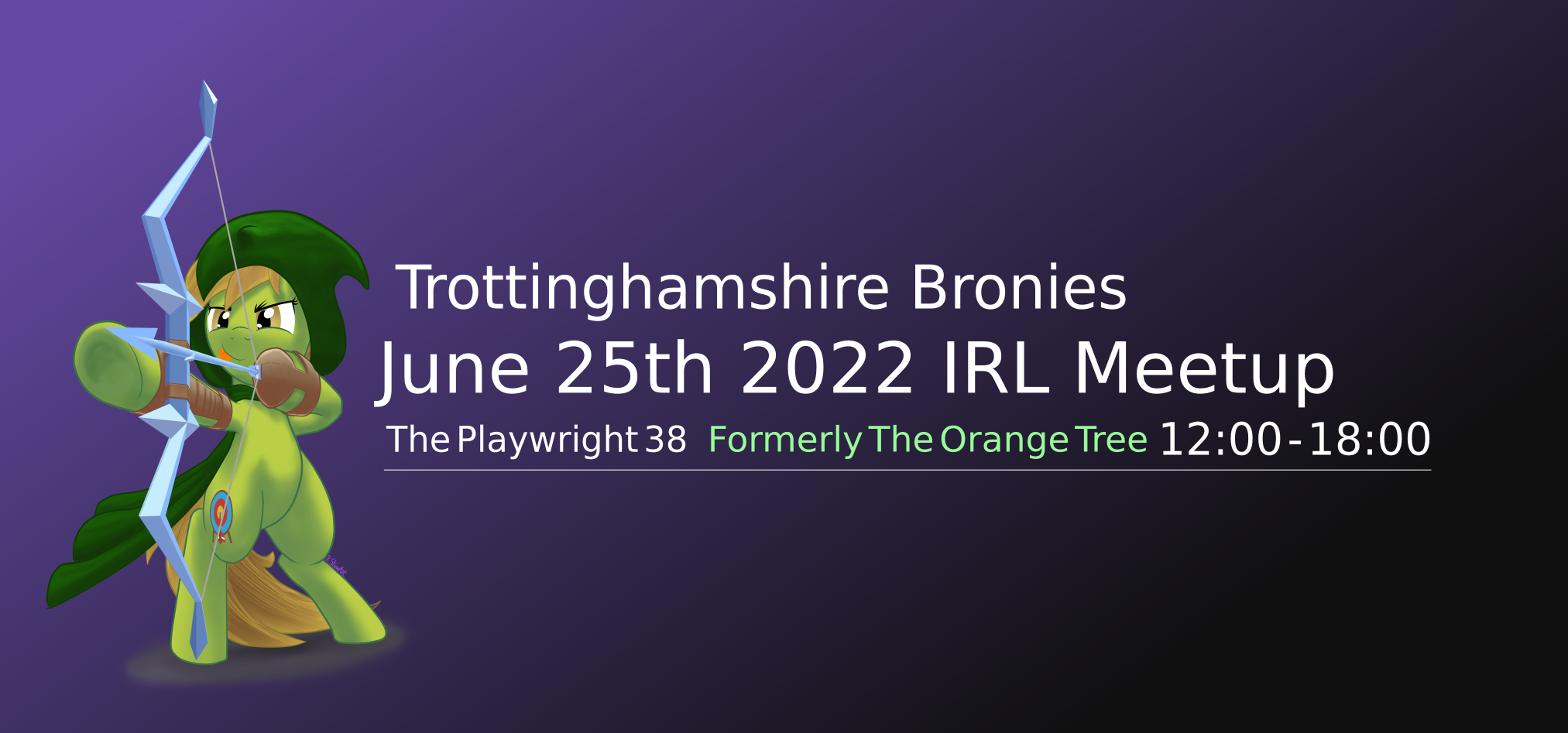 The plan for the June 25th meetup is to start at the Playwright 38 pub on Shakespeare Street in Nottingham. To see the details behind why this date was picked see the blog post on the results for the June and July Meetups voting.
We have booked the Hamlet Corner, the back room that is not near the pizza oven, for between 12 PM to 6 PM. It has adequate table space for people who enjoy playing card games, so people can play TSSSF (Twilight Sparkles' Secret Shipfic Folder), Tails of Equestria (a Pen and Paper RPG), and MLP CCG at the meetup.
It is also close to the Victoria Shopping Centre so if anyone wants to do some shopping during the meetup, you won't have far to go. If playing tabletop games is not your thing, there will be plenty of people at the meetup with who you can just hang out and socialise.
In other news, there is going to be an RMT strike on Saturday, so traveling by car or bus is the best option. Trent Barton Bus Service's online route finder and timetables can be found here:  Trent Barton Route Finder. 
Victoria Shopping Centre bigger map
Useful Links
Trottinghamshire Bronies Discord Server
Tickets are not available as this event has passed.