UK Pony Con (UKPC) 2023 Pre-Meet @ The Playwright Nº 38.
September 29 @ 6:30 pm

-

September 30 @ 12:00 am

BST

Free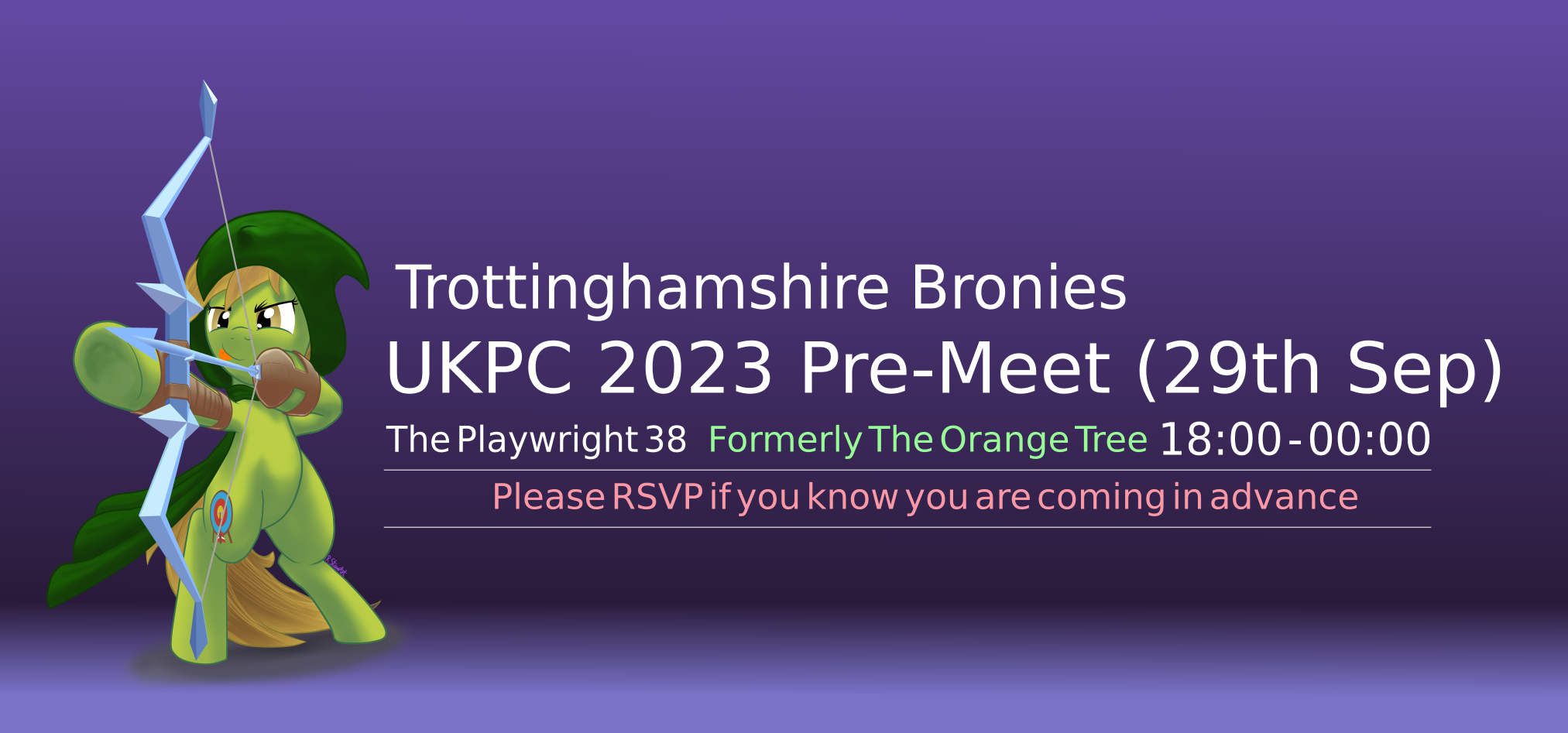 It doesn't seem to be 5 minutes since the last one, but UK Pony Con (UKPC) is now less than a month away.
It's with great pleasure I can confirm the venue for the UKPC pre-meet is our friendly local pub, The Playwright Nº 38. We have the Poets Corner booked (the backroom that is near the pizza oven), for the Friday before the convention (29th of September). The venue will be open between 6:30 PM, and when the pub closes, at Midnight. Of course, people are welcome to arrive at the pub before 6:30 PM, however I can not guarantee the room will be available before then.
The Playwright is less than 6 minutes from the Nottingham Conference Centre where the convention is to be held.
The Playwright also has adequate table space for card games, some of which we have played in the past are:
TSSSF (Twilight Sparkles' Secret Shipfic Folder)
Tails of Equestria (a Pen and Paper RPG)
MLP CCG at the meetup.
Uno (Including the Wild Card Version)
If you don't feel like playing board/card games, don't worry! There will be plenty of people to socialise with and catch up with old and new friends before a busy weekend going around the convention. 
 We look forward to seeing you there!
Useful links
Poets Corner exact location on what3words
The Route from UKPC to The Playwright
Tickets are not available as this event has passed.