Trottinghmashire Bronies Virtual Meetup [July 17th 2021]
July 17, 2021 @ 12:30 pm

-

5:30 pm

BST

Free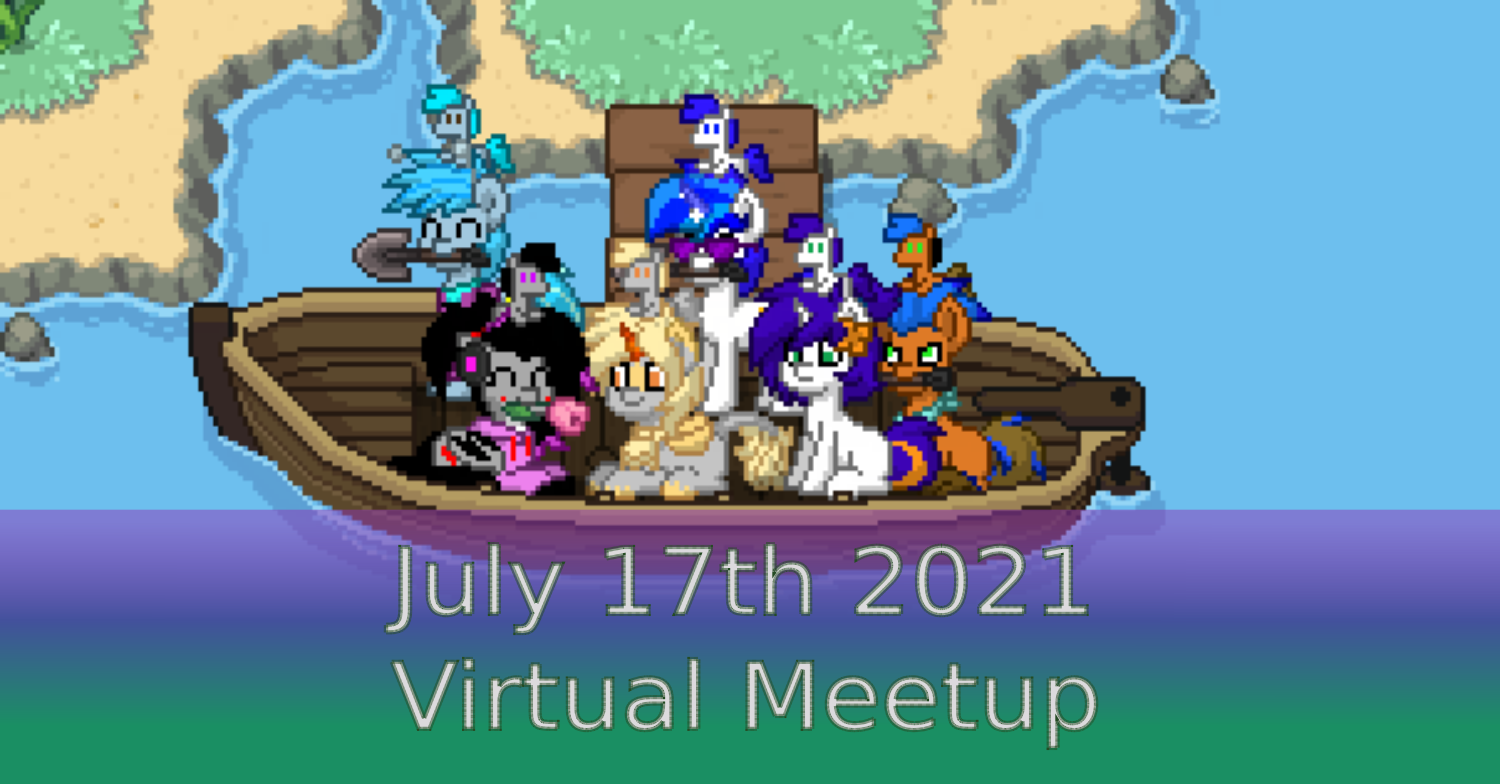 The voting for the next Trottinghamshire Meetup is now closed and the date picked for the next virtual meetup is the 17th of July. To see the details behind why this date was picked, as well as the date for the August the 29th IRL Meetup, see the blog post on July and August 2021 Voting Results
On a related note, our June Meetup this month had about 5 and 1/2 people (don't ask) on the call. Most of the meetup was spent:
Discussing the work we have done on our personal projects, like for example, PC Tower builds and Cosplay.
Watching random videos on the Internet.
Sharing our .Gifs in chat.
Talking about Trottinghamshire Bronies post-lockdown plans for the IRL Meetups.
And finally just catching up with other members of the group.
The plan for the next meetup
The plan for the next meetup is to run a Virtual Meetup as an audio/video call in our Trottinghamshire Bronies Discord Server within the Trottingham🔈 channel, between 12:30 pm and 5:30 pm (-ish), and keep the overall schedule as light as possible.
This way people can decide what they want to do on the day. People can even use the three extra breakout channels (Canterlot🔈,Ponyville🔈,Cloudsdale🔈) to help coordinate playing games online, and do other stuff like watching MLP:FIM or other TV shows.
Useful Links
Trottinghamshire Bronies Discord Server
Watch Videos Together Online
Twilight Sparkle's Secret Shipfic Folder
Tabletop Simulator MLP CGG workshop mod link
Other Games
Tickets are not available as this event has passed.